Home
Unique wildlife-focused experiences right here in Singapore 
With years of field experience and countless successful ecological excursions, we are well-equipped to deliver holistic eco-enrichment programmes that trigger cognitive learning.
We are firm believers that learning is a lifelong process and conservation is for everyone.
Singapore – a rapidly evolving landscape, sits almost on the equator. An ecological hotbed, much of which is overlooked. And us? We want to nurture the curious wildlife naturalist with hopes that someday, he or she falls in love with the natural world – just like how we did.
Operating as highly experienced and specialised nature facilitators, our deep knowledge and expertise in the field equips us to mould and guide participants into linking seemingly complex natural science concepts in a fun way. We place great emphasis on the experiential learning process. 

Join us not on a tour but on an educational journey with biodiversity right here in Singapore. 
 
Our wildlife-centric programmes involve direct engagement and encouraging active discussion while focusing on discovery and piquing curiosity. 
Excellent! Keep it up! It is an amazing tour. I did not know that Singapore has such amazing diversity of tidal eco-system! Our family learnt a lot from this trip. Zhen You is our facilitator at the tour. She done an amazing job at explaining the various marine wildlife and their habitat to us. Do organize more of such tours! We will strongly support.
Fantastic inter tidal experience Pamela was a fantastic guide. Patient with young kids and highly knowledgeable about the habitat and creatures. We had a very good time including the kids! Highly recommend!
A fun intertidal experience for the family! It was another fun experience for my family and it was our second intertidal exploration walk. Our first was on Sentosa also with the Untamed Paths.The timing was good, not too early thankfully as the low tide timing was suitable for us. The whole event was broken up into small groups of 7-8 people. The pace was comfortable and the nature guides were very knowledgeable and experienced. This is a fun activity for families and friends if you want to explore the less seen nature side of Singapore.
Amazing experience! Been meaning to go on an intertidal walk with Untamed Paths for a while now and I finally got a chance to experience it! It goes without saying that I had an amazing time! My friends and I joined the community walk on the morning of the 7th of June and this was my second ever intertidal walk with my first being an unguided, exploratory experience. We had Gemma guide the walk and she was incredibly knowledgable about the species spotted and very patient in answering any questions we had. Noelle was also super enthusiastic and showed us a beautiful coastal horseshoe crab nearing the end of the session. Overall, having someone explain to us what we were seeing and why some species had certain adaptations set this experience apart for me and this experience definitely has me keen to go on more intertidal sessions with Untamed, perhaps to Pulau Hantu next time!
Unexpectedly surprised tour we thoroughly enjoyed The exploration went way and beyond what we expected to see on the shores of Changi beach. My son and I had a wonderful and education tour with our experienced guide Xiaoyun. Xiaoyun is knowledgeable about the different species of marine life we saw and on a constant lookout for new and exiting gems to show us. We saw 3 species of star fish, different slugs, anemones, a baby stingray and lots more! We have signed up for the off shore tour and cannot wait to enjoy another trip with Untamed
Discover11392503702
2023-06-07
Night Visit to Mangroves at Pasir Ris Park Xiaoyun is a passionate and patient guide. She explained clearly and sought to look for the wildlife to show us. Enjoyed the trip!
Very Interesting! Pre-dawn intertidal walk I came for a pre-dawn intertidal walk, and wowees what a fascinating experience! Pam was a very friendly and knowledgeable guide, and brought us to see all kinds of critters that lived in the seagrass. I've learnt so much more about our coastal biodiversity. Would definitely go again!
Great experience Very nice experience, pay as you wish, guides were lovely, saw crabs, stars, slugs, cucumbers and more! Would recommend
very good interesting & educational. had fun walking ard GUI and looking at insects like spiders, scorpions, queen ants, etc.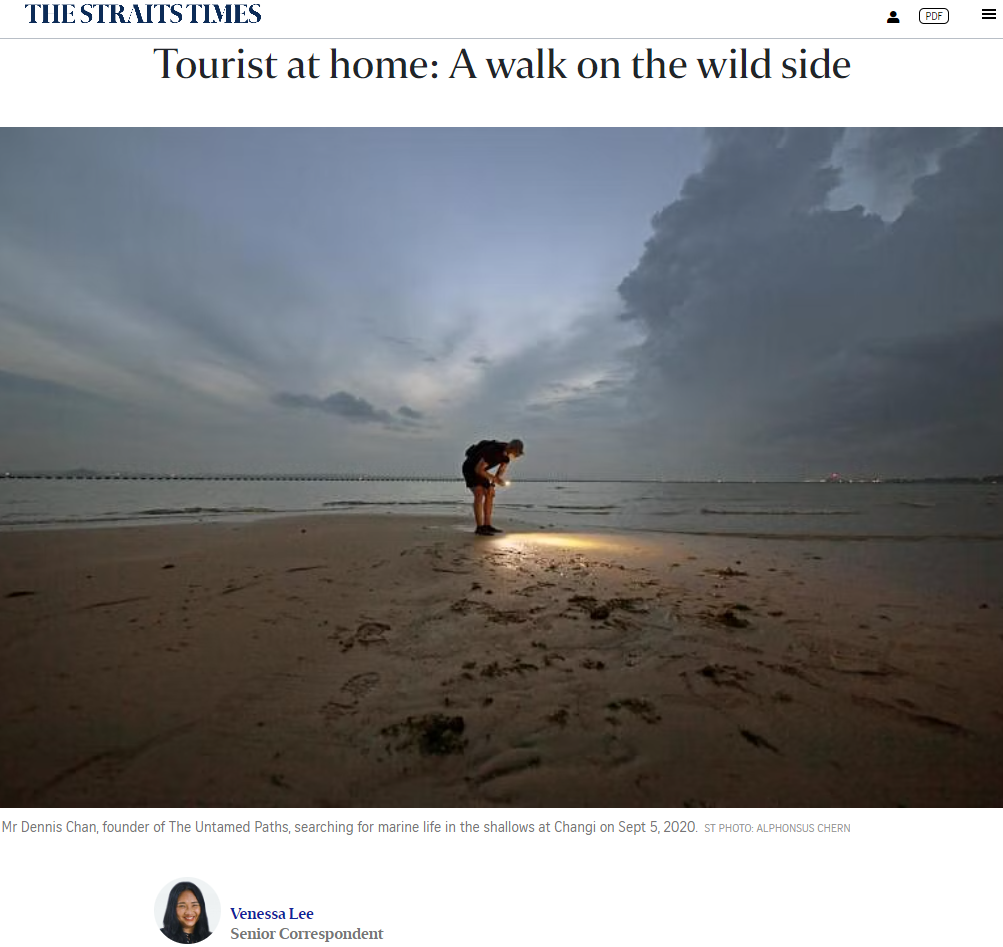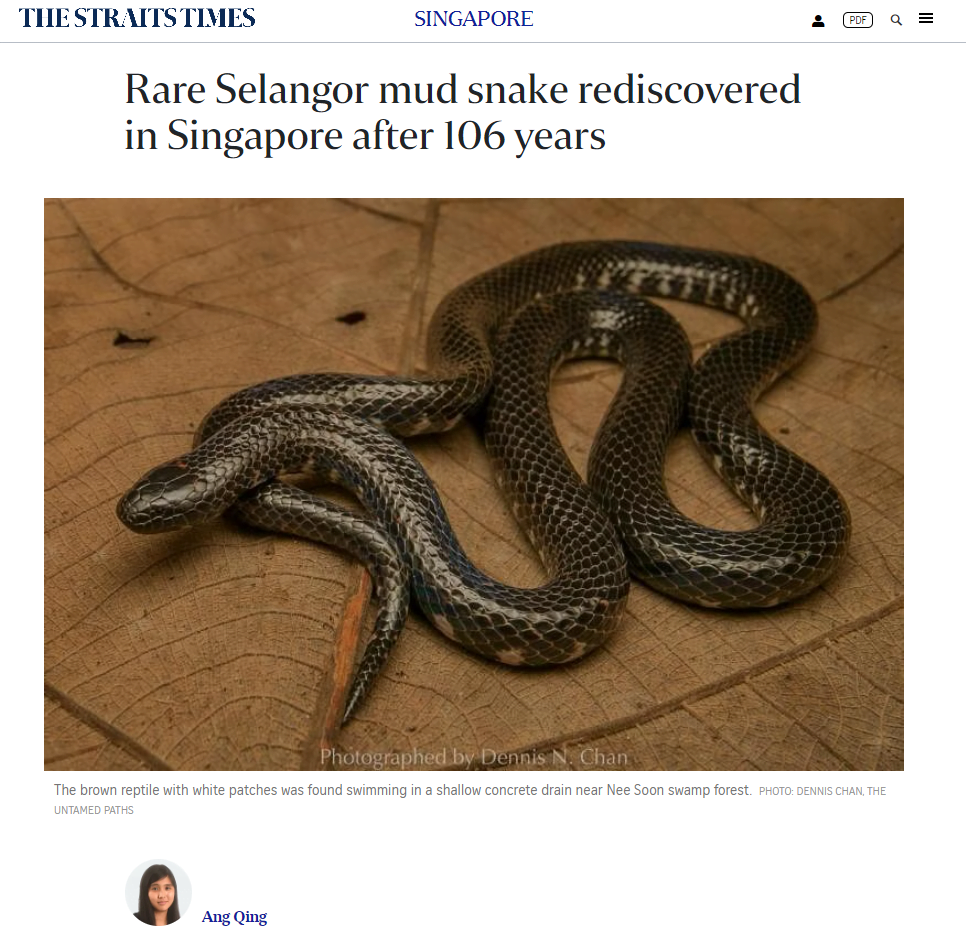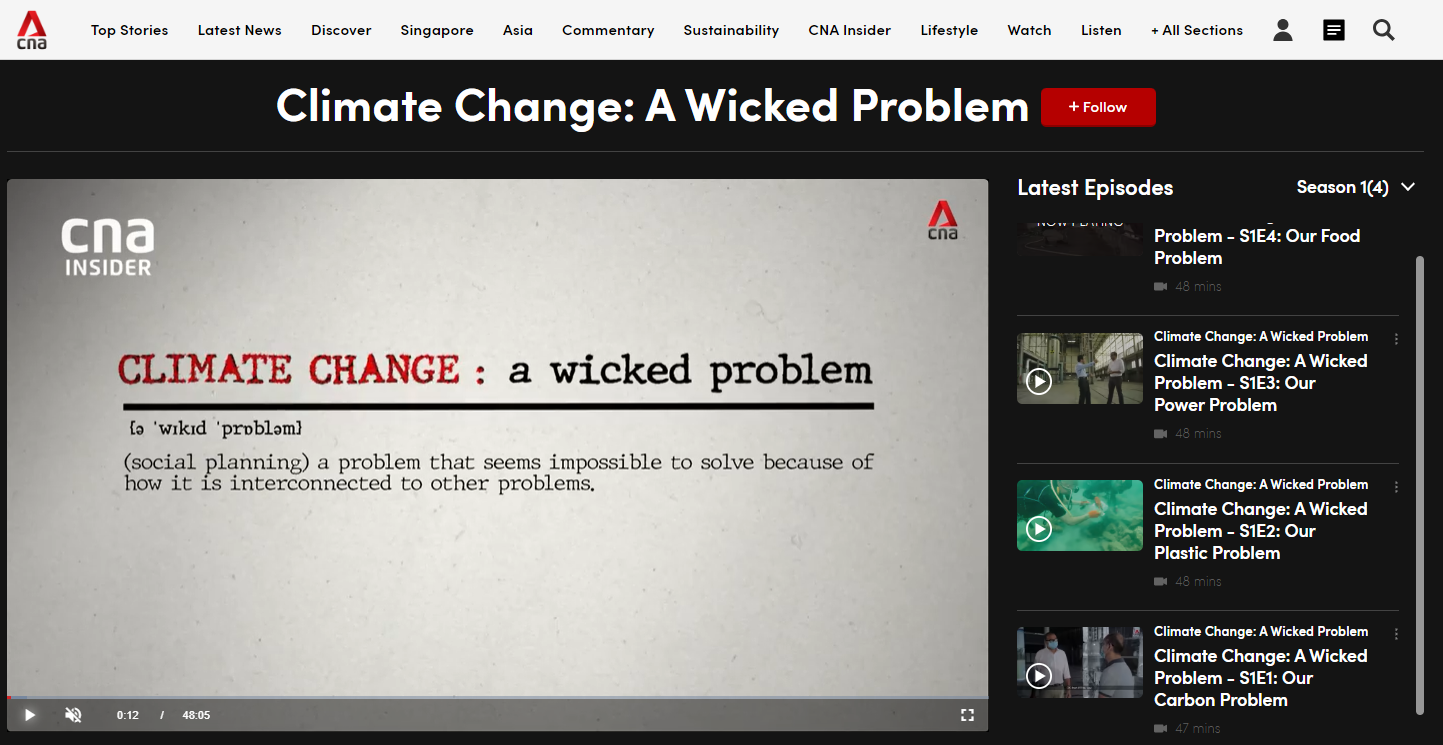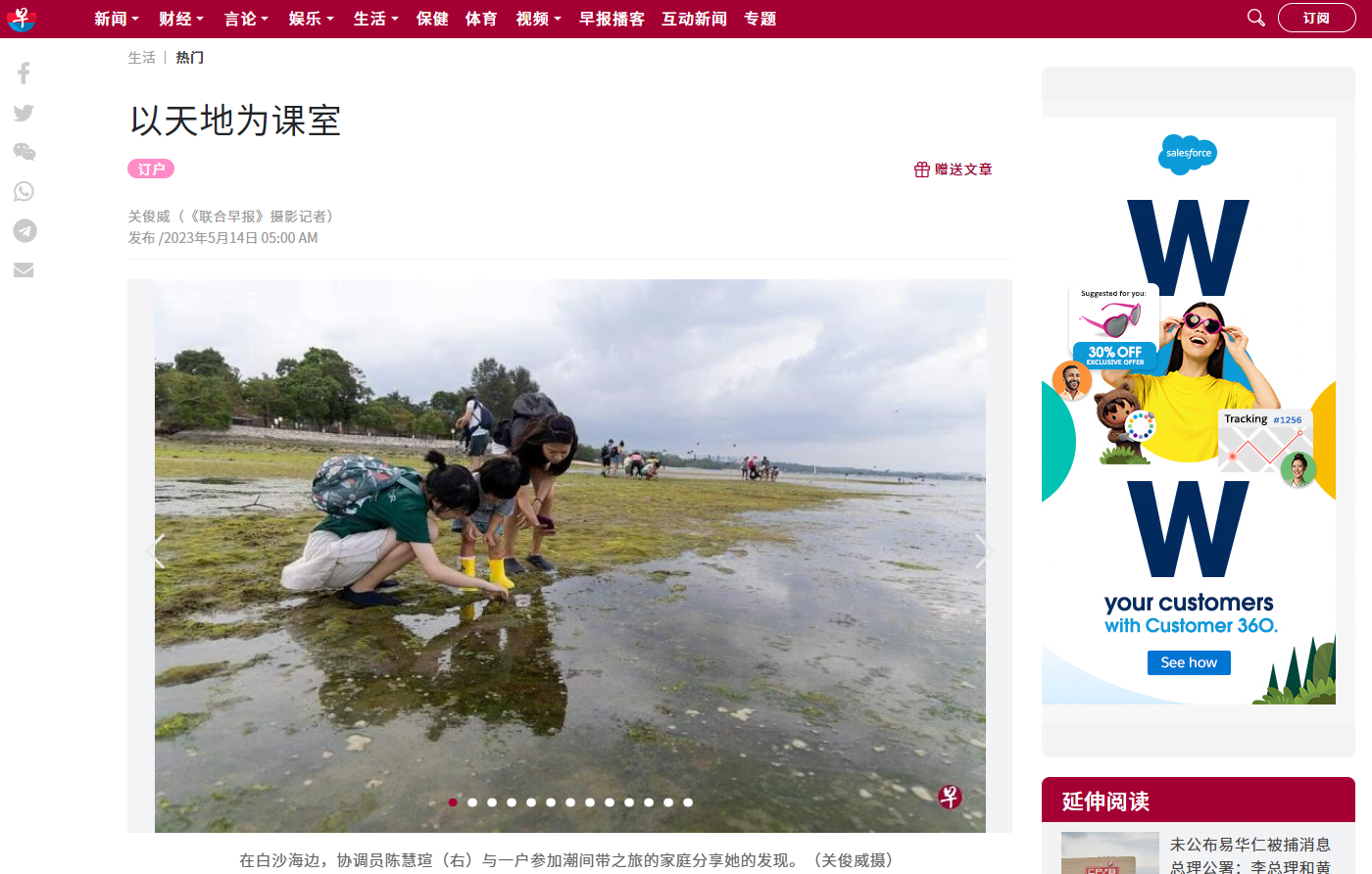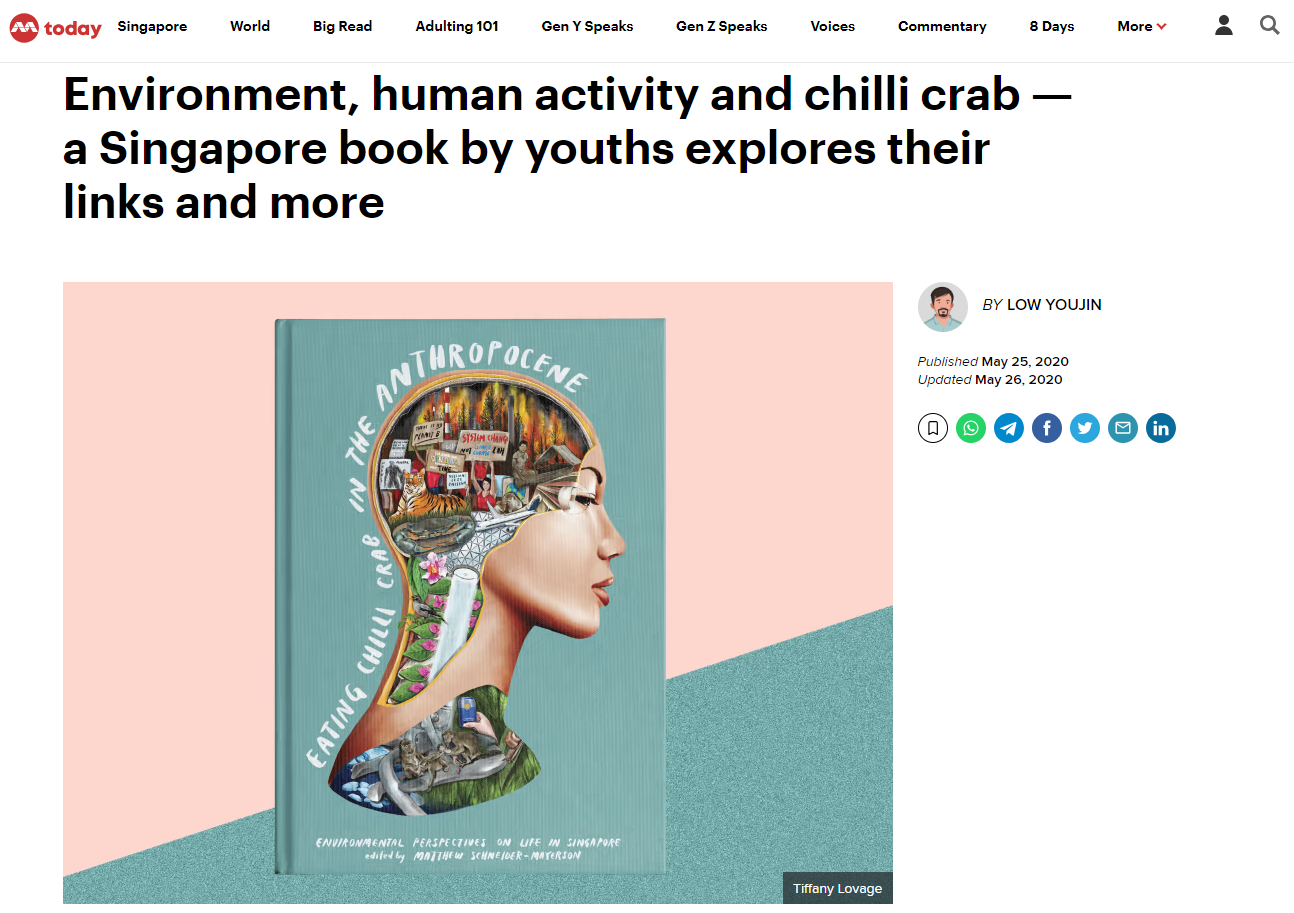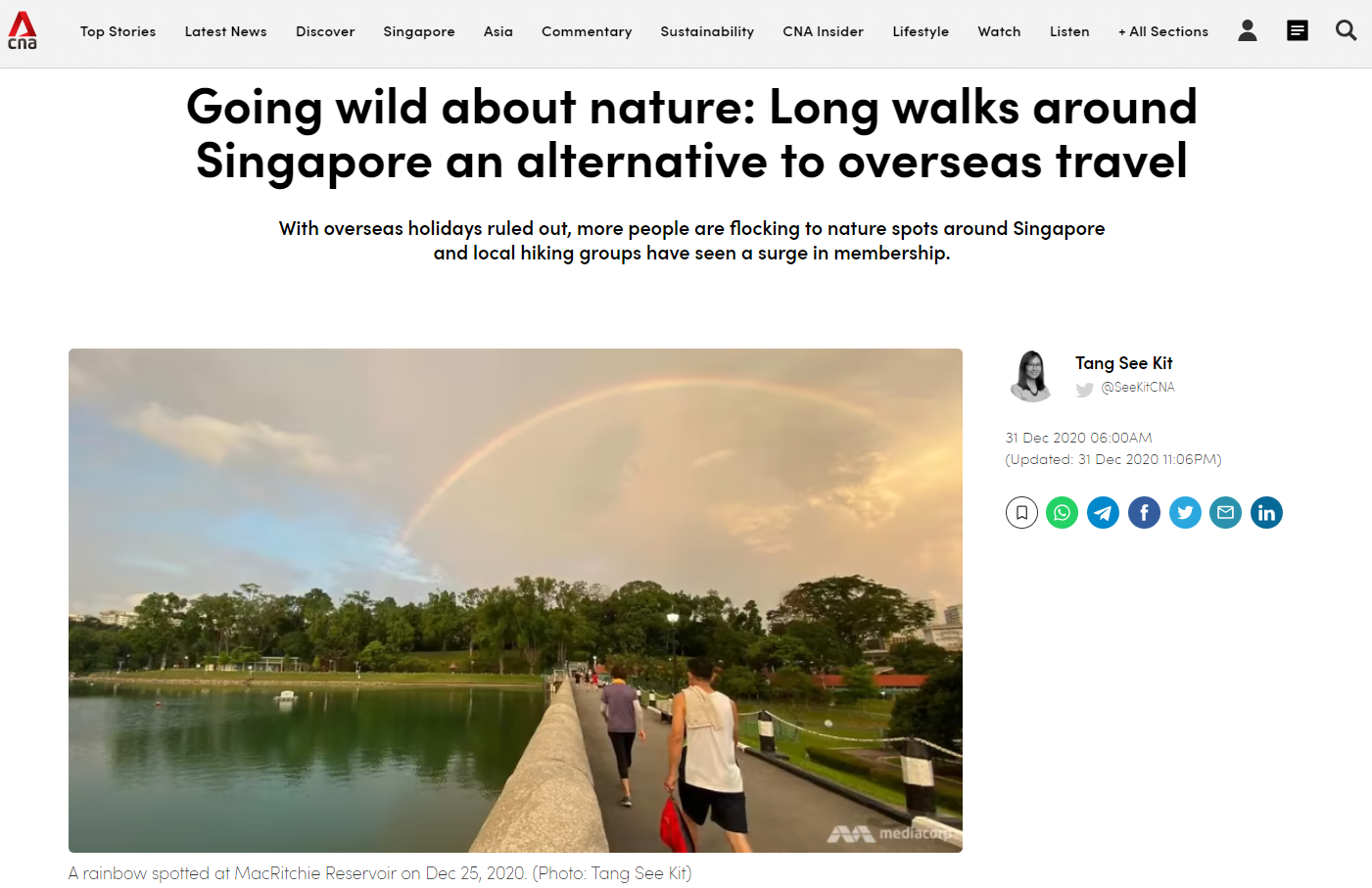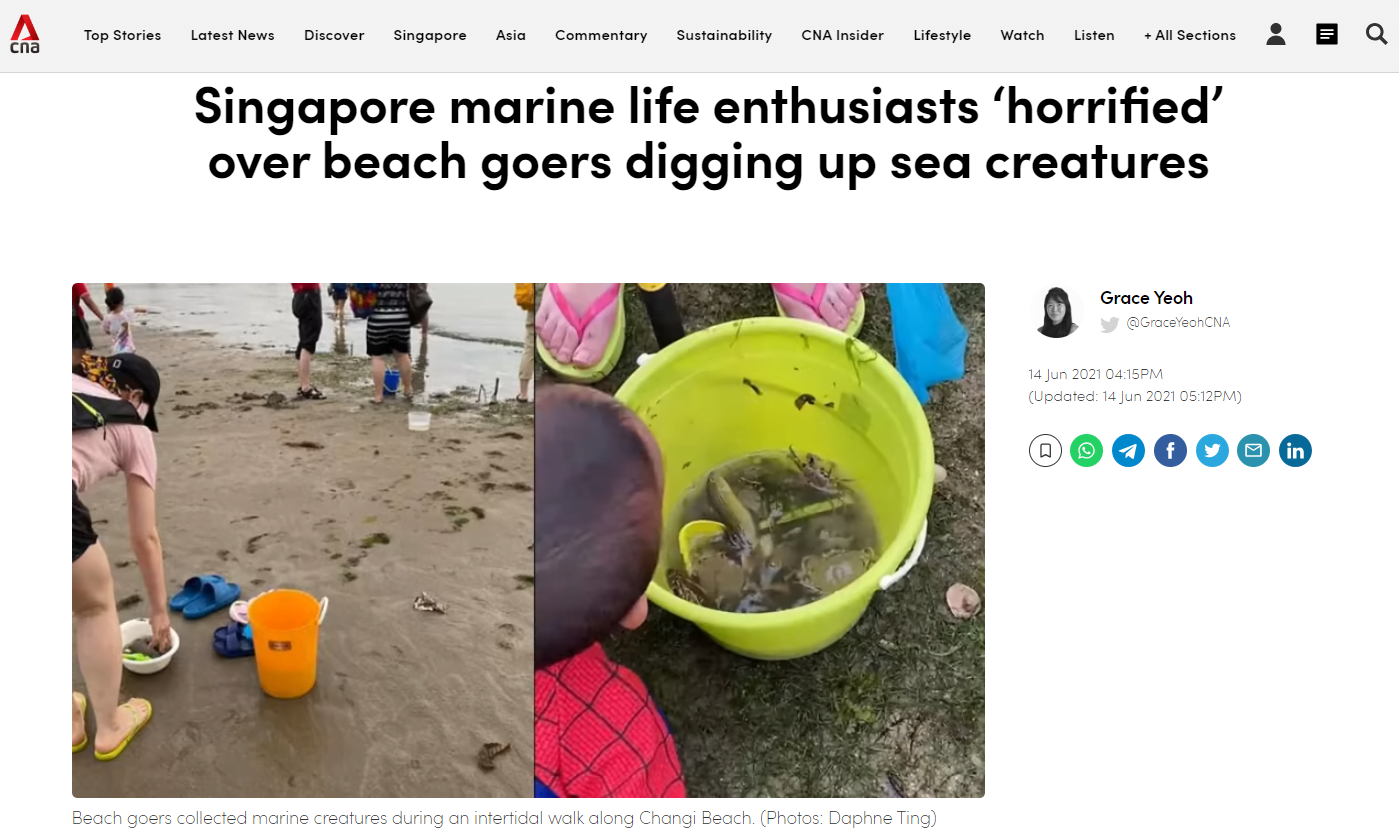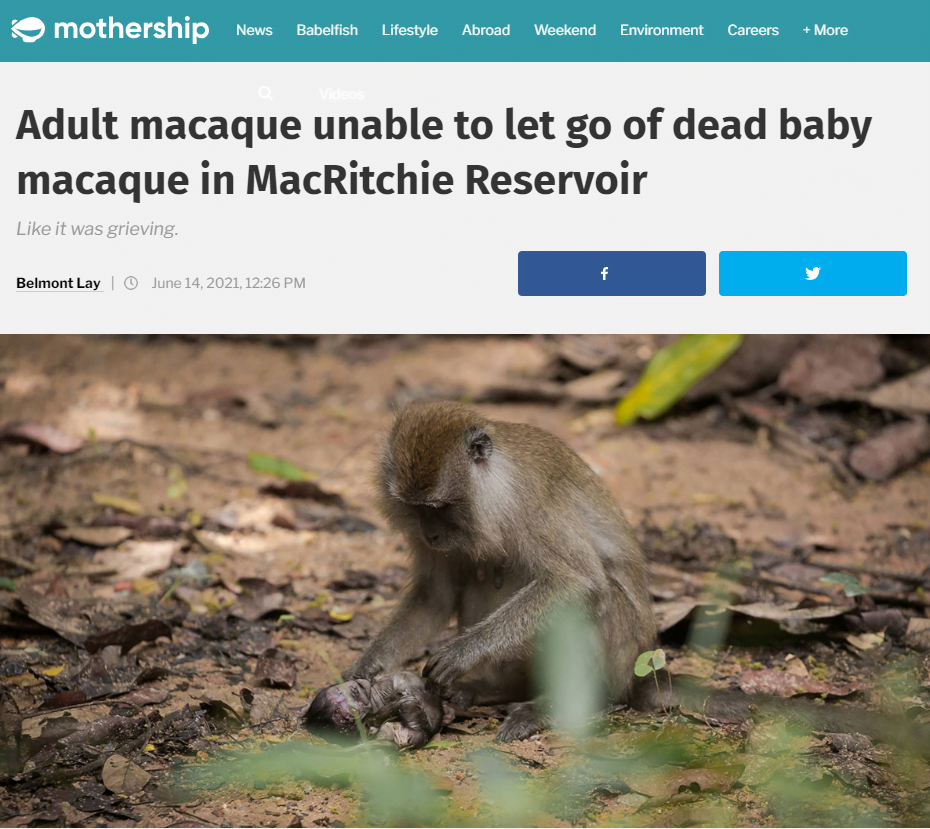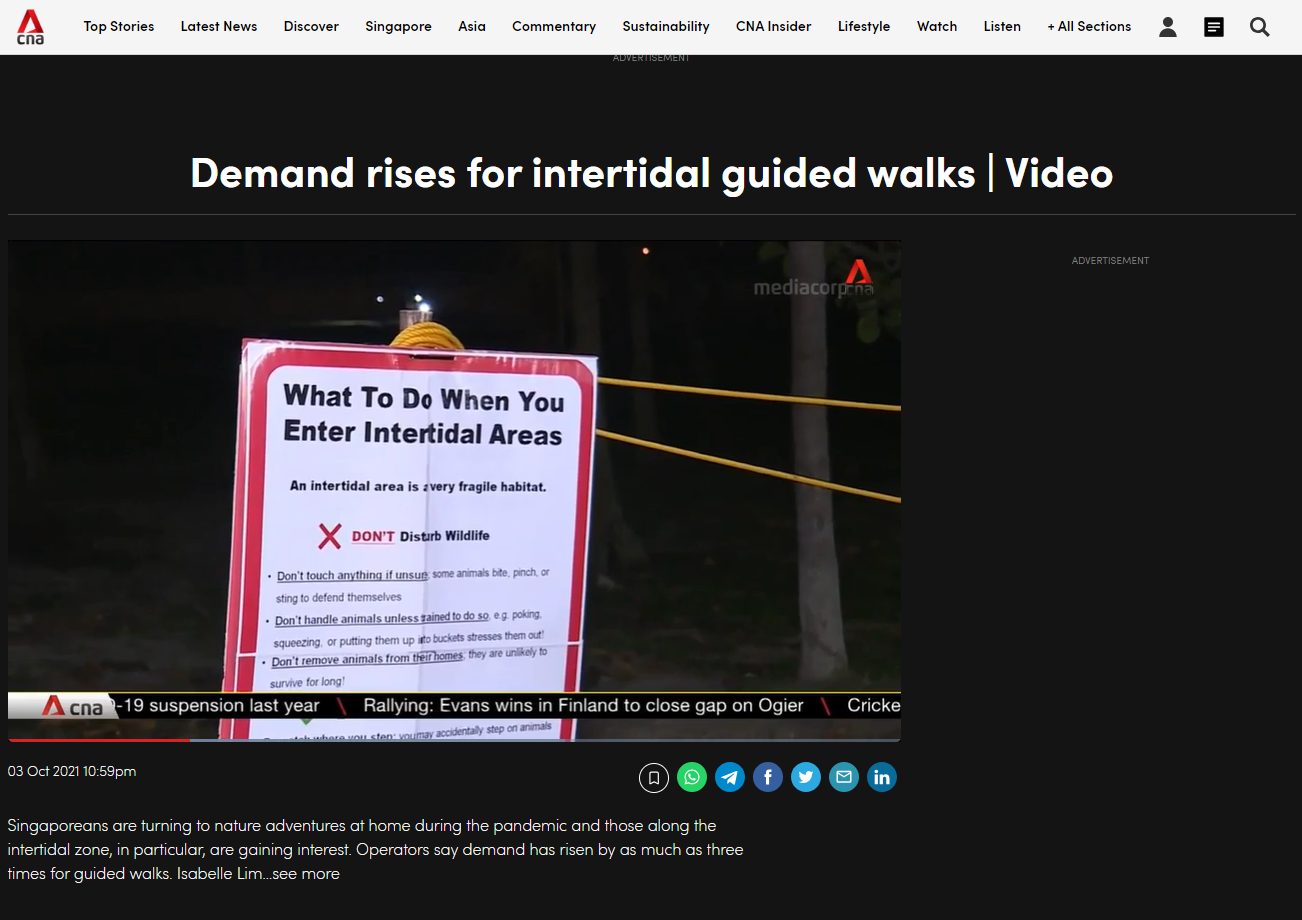 Featues - Tourist at home A walk on the wild side
Featues - Rare Selangor mud snake rediscovered in Singapore after 106 years
Featues - Climate Change A Wicked Problem
Featues - Environment human activity and chilli crab — a Singapore book by youths explores their links and more
Featues - Going wild about nature Long walks around Singapore an alternative to overseas travel
Featues - Singapore marine life enthusiasts 'horrified' over beach goers digging up sea creatures
Featues - Adult macaque unable to let go of dead baby macaque in MacRitchie Reservoir
Demand rises for intertidal guided walks Video